Mikhail Doubik "A Business Magazine Should Have a Different Look"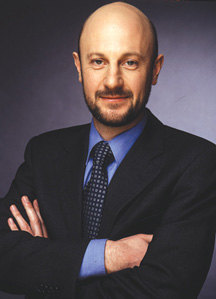 Starting December 1, SmartMoney will be published in a new format. In an exclusive interview with Imedia.ru, Mikhail Doubik - member of the IMSM board of directors and general director of the BNM joint-stock company (publishers of SmartMoney) - spoke about the changes to the magazine.


Imedia: We know that Independent Media Sanoma Magazines is introducing money-saving measures and actively working to optimize expenses. Yet SmartMoney is redesigning and perfecting its format, and even introducing new rubrics. Don't you think this move might be somewhat ill-timed?

Doubik: Our advertising director, Olga Oreshnikova, has a well-known quotation hanging above her desk. It says that in Chinese, the word "crisis" is written with two hieroglyphics, one of which means "danger," and the other - "favorable opportunity."

Because of the crisis, people's interest in high quality analyses of economic, financial and investment issues is growing daily - and this is an excellent chance for a business magazine to attract new readers. And the changes to the magazine that we started some months ago could be just the thing to help us now.

Imedia: What motivated you to initiate these changes? Was the magazine experiencing some problems?

Doubik: Yes, there were some problems. A while back, our editorial concept was not fully developed, and it turned out to be less than ideal for the majority of our target audience. For our part, we made a staffing blunder when we invited Leonid Bershidsky in as editor-in-chief, who decided to aim the magazine toward the "intellectual business elite," which made it disconnected from current events. The magazine's design was undoubtedly interesting from a conceptual standpoint, but it did not correspond to how readers imagined a serious business weekly should look. The result was that the magazine became what is generally called a "cult product:" pure art for a narrow group of admirers. It turned out that the "business elite" was not part of that group, but it did include many intellectuals, scientific workers, and people working in the humanities, such as journalists. Investors were waiting for positive indicators from Sanoma Media, but the magazine's circulation numbers showed almost no growth, and the advertisers were not entirely pleased with the magazine's odd format.

Judging from the results of our audience analysis, we began to turn the situation around with the advent of the new editor-in-chief, Alexander Malutin. We simplified the design and removed the elements that were most out of place in a business magazine. We introduced columns that were more pertinent to current events, and came up with short formats that helped better structure the magazine and give it the proper rhythm. In choosing themes, we started thinking more about how to "hook" the reader. That does not mean in any way that we made the magazine "simple." But today we give less attention to abstract - albeit interesting - things, and focus more attention on actual problems and "hot" issues.

Subsequent audience analyses have shown that we are on the right track. The circulation numbers and the advertising income were the proof. This year, circulation is up by 25 percent, retail sales have increased by 16 percent and advertising income has climbed by 20 percent - and all of that against the backdrop of a stagnant market for weekly publications.

Imedia: If everything is going so well, why change the look and structure of the magazine?

Doubik: As I've already said, more readers feel that a business magazine should look different. We "cleaned up" the old design a bit, but those were temporary, purely cosmetic measures. The look of the magazine was still out of sync with the contents, and this made it difficult for us to bring new readers into the ranks of those already reading other Sanoma Media publications. We held a tender, and received proposals for new layouts from five Russian designers (not only in-house), and three foreign designers. (By the way, an international design bureau did the redesign for Vedomosti.) The winning concept was submitted by our new SmartMoney art director, Masha Maximova, something for which I am indescribably happy. First, it is nice that professionals work at IMSM, and second, it enabled us to economize during the crisis.