"Men's Talk" with Men's Health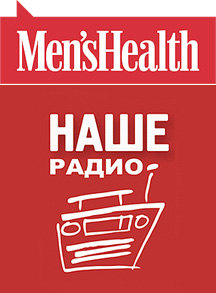 The first episode of "Men's Talk" will air on January 23 on Nashe (Our) Radio, during the popular "Cafe" program, from six to seven p.m. The live broadcast with Men's Health editor-in-chief Kirill Vishnepolsky and "Cafe" program hosts Pavel Kartayev and Katya Sundukova will discuss one of the themes contained in the latest issue of the magazine.
The radio program will air weekly and cover four topics each month from the pages of Men's Health. Upcoming shows will feature the following themes:
What makes women do strange things?
What is anger, and how can you cope with it?
How can you bring your woman to orgasm without taking off your pants?
Is it worth it to get involved in street fights?
Radio listeners and the magazine's readers can call in during the programs to pose questions to the hosts and to participate in discussions.
"Men's Talk" - one of the most popular columns in Men's Health - presents original material on topical subjects. Nashe (Our) Radio is a well-known radio station playing quality Russian rock music.