Art & Antiques – Partner to Exhibition by Jaume Plensa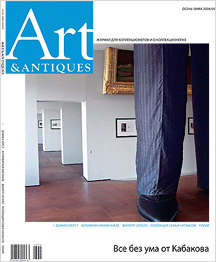 Art & Antiques magazine is acting as informational partner to the Silent Music exhibition by Spanish artist and sculptor Jaume Plensa that opened on February 5 at the Diehl + Gallery One.
Silent Music is the first personal exhibit in Russia by Jaume Plensa, a Spanish artist and one of the most important modern sculptors. Plensa lives and works in Barcelona and Paris.
Born in Barcelona in 1955, Jaume Plensa was famous prior to the 1990s primarily as a master of traditional materials. Expanding his creative range, Plensa now crafts his sculptures from artificial resin, glass, bronze, metal, and also works with non-material substances such as light, words and music. His work long ago acquired international significance.
The project exhibits his pictures as well as his sculptures. Plensa's pictures are an inseparable part of his creative process and they boldly reflect his range of interests, as well as the sources of the modern artist's inspiration.
Guests can visit the exhibition from February 6 through March 5, 2009.
As sponsor, the magazine's logo is placed on all of the project's print and promotional materials. Advertising-informational material on the magazine is located on the grounds of the exhibition.