March Issue of Yes! – Magazine-Cosmetologist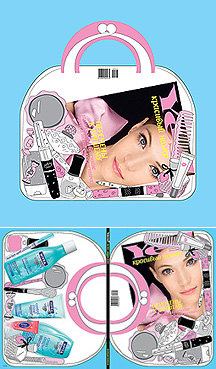 Spring is the best time for making a transformation. Every spring, we begin life anew, changing not only our internal condition, but our appearance as well. That is why Yes! decided to make a few changes -only for the better, and only in March!
In March, Yes! magazine promises to turn everything upside down, starting with itself. For this one issue, the magazine transforms from a standard publication into a real cosmetologist. It includes a few dozen prescriptions for changing your life in a matter of hours. This is the "Transformation" super-project, where three young women radically change their image. The issue follows the stories of our three heroines, who were not afraid to make even more radical changes as they set out to conquer the big city with only handbags over their shoulders.
Yes! isn't trying to change the world - after all, that is an enormous task - but it does show through its own example that inner changes lead to a transformation of the outer reality.
An advertising campaign will support the release of the March issue. Posters announcing the issue will be placed in all Formula Kino and Luksor movie theaters, as well as in colleges and universities.