Interni at Arch Moscow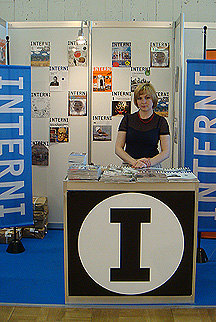 Interni magazine was the informational sponsor and participant in the Arch Moscow 14th International Exhibition of Architecture and Design, held in the Central House of Artists from May 27 to 31.
The Arch Moscow Exhibition has traditionally been the main venue for presenting the best Russian and foreign architecture as well as a place for participants and guests to engage in professional dialogue. The special theme this year was "Next!" A contest was held as part of the Next! program to select the best architecture project completed by students during the 2007-2008 academic year. The event also included a "New Names" contest of young architects and the organizers' traditional contest for the best exhibit overall.
At the Interni stand, guests could obtain the latest issue of the magazine and back issues to fill out their collections, as well as converse with the publication's editors. The number of copies sold and the amount of positive feedback exceeded all expectations.