National Geographic Russia Invites Readers to "Che. Hasta siempre!" Exhibition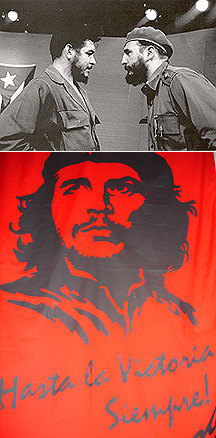 The opening ceremony of an exhibition dedicated to the legendary figure Ernesto Che Guevara, titled "Che. Hasta siempre!" ("Che Guevara. We'll meet in eternity!") was held on June 17 at the Dom Nashchokina Gallery.
The life path of the famous commander is documented in photographs taken by his contemporaries, and by Che Guevara himself. The exhibition includes unique chronicles of his revolutionary years, documentary video, as well as memoirs and letters of his comrades-in-arms. Visitors will also see material about Che Guevara produced after his death – pictures, posters, musical works and films. The large-scale exhibition, "Che. Hasta siempre!" was prepared with the help of the Russian Foreign Ministry and the Russian Embassy in Cuba. The event was timed to coincide with this year's anniversary of the Cuban Revolution.
Throughout the evening of June 17, guests to the Dom Nashchokina Gallery could hear Cuban music played, and were given complimentary issues of National Geographic Russia and tumblers of mojito, a Cuban cocktail.
National Geographic Russia prepared a surprise for its readers: Those who present a copy of the magazine's July issue will receive a 50 percent discount on admission to the "Che. Hasta siempre!" exhibition. The July issue will go on sale June 30.