Vedomosti Celebrates 10-Year Anniversary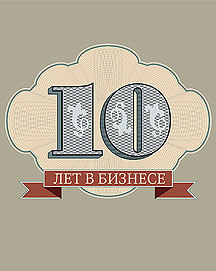 The first issue of Vedomosti was released ten years ago on September 7, 1999.
Editors have prepared a special anniversary issue of the publication that includes reprints from the first issue so that readers can see how the newspaper has changed over the decade. Despite some outward changes, Vedomosti's guiding principles of objectivity and impartiality have remained the same, and today, the newspaper is still one of only a few truly independent media publications in Russia.
Editorial director Tatyana Lysova and Managing Director Gleb Prozorov told the "Independent Media Herald" how Vedomosti was created, why it has been successful and how the newspaper will develop over the next few years.
Independent Media founder Derk Sauer, David Bell of The Wall Street Journal, general director of News Media - the publisher of Vedomosti - Mikhail Doubik, Gleb Prozorov and newspaper staff who worked to create the newspaper 10 years ago team up in a specially filmed video to tell the story of how the Financial Times and The Wall Street Journal united and why the new paper was not named Financial News. Readers can access the clip in the Video section of the site www.vedomosti.ru.