Collezioni at Russian Fashion Week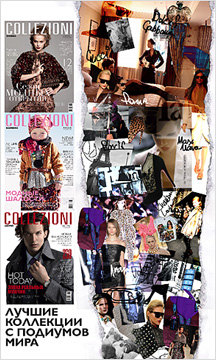 Collezioni magazine provided informational support to Russian Fashion Week (RFW).
Russian Fashion Week is being held at the Congress International Trade Center in Moscow from October 17 to 23. As part of the event, leading Russian and foreign designers will display their spring-summer 2010 collections. The RFW schedule includes an Italian Day and showings by designers from Spain, the United States and Malaysia.
Collezioni also acted as the informational sponsor for the business program at RFW, which includes a master class by Godfrey Deeny titled "PR and Fashionable Journalism – What Professionals Say and Keep Silent on." Godfrey Deeny is the creator and editor-in-chief of Fashion Wire Daily, the leading informational internet agency for the world's fashion press. He is the favored front row guest at the foot of every podium, and for over 10 years, his reporting remains the authoritative source of information for leading fashion houses and designers.