New Editor-in-Chief of National Geographic Russia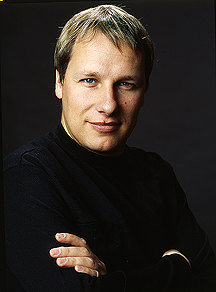 Starting in January 2010, Alexander Grek has been appointed editor-in-chief of National Geographic Russia magazine.
Alexander Grek graduated from Novosibirsk State University with a degree in physics. He began working as a correspondent for Expert magazine in 1997, and in May 1999 he became an editor at Vedomosti magazine. Grek then headed Popular Mechanics monthly magazine from 2002 to 2008. In 2008, he developed the concept for the Russian version of Best Life magazine and released the magazine. Grek served as editor-in-chief of Popular Mechanics from January to December 2009.
According to Tatiana Shalygina, member of the Independent Media Sanoma Magazines board of directors and publisher of National Geographic Russia magazine, "Alexander Grek is an ace executive editor with enormous journalistic experience and absolute dedication to his work. Better than anyone else, he is able to preserve what is best about the current magazine while giving it a new impulse for its successful development," she said.