Fotoimedia – Partner to Hearst 8x10 Photography Biennial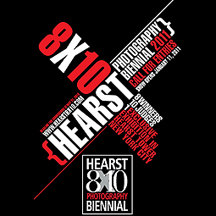 The Fotoimedia photo agency is partnering with the Hearst 8x10 Photography Biennial international photography contest. The contest organizers have set out to find the young and talented photographers of the new generation whose fresh and non-standard view of the world will define the future of glossy publications, media, the web, design and photography itself.
Entrants can register on the contest site from January 2 through May 31, 2010 and must submit up to 16 photographs of any size. Participation is free. A 10-member jury consisting of the editor-in-chief and art director of Hearst Magazine, renowned photographers and gallery curators and owners will select the winners.
The eight contest winners will be announced August 2, 2010, and their works displayed at the "8x10" exhibition in the Alexey Brodovitch Gallery and at the Hearst Gallery in the Hearst Tower in New York City.
Complete details and rules for participating in the Hearst 8x10 Photography Biennial photo contest can be found at the Fotoimedia.ru web site.