Wedding Holds Contest for Lovers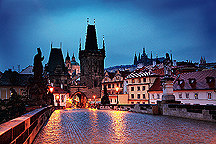 Wedding magazine and Hit FM radio present a joint contest "Confessions of Love" to be held March 15 through April 16. Any couple willing to confess their love for each other during a live radio broadcast is eligible to take part in the contest.
Every evening from 5 P.M. to 6 P.M, potential participants can send a text message with their contact numbers to the radio station. The DJ will then select one of the couples and call them. While live on the air, the lovers will have to demonstrate all of their fond and tender feelings for each other.
Hit FM listeners will choose the winners by sending in their votes by SMS. The couples receiving the most votes each week will go on to the finals. The finals will be held during the fifth week of the contest and only the finalist couples from the previous four weeks will compete.
From 5 P.M. to 6 P.M on Friday, April 16, DJ Natalya Stakhanova will conduct an awards ceremony announcing the winner of the grand prize – a romantic trip for two to the Czech Republic.
Contest announcements will run in Wedding magazine, on Hit FM radio and on the web site www.wedding-magazine.ru.