Vedomosti Held "Law Forum"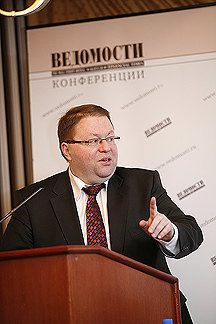 Vedomosti newspaper held a "Legal Forum" on April 8 and 9. Participants discussed the legal problems hindering the development of business, discussed ways the legal community and the authorities could create a more comfortable business environment and shared their experiences in implementing individual pieces of legislation such as anti-monopoly, tax and Customs laws.
The legal community is faced with a difficult task today. The role of a company's legal department must evolve from providing simple business support to taking part in shaping the overall strategy of the company and creating additional value, including economic value. Sistema Financial Corporation president Leonid Melamed told forum participants that lawyers today must become missionaries promoting a better legal culture in their companies, in their industries and in the country as a whole
According to Deputy Justice Minister Yury Lyubimov, the corporate lawyers and lawyers of leading law firms – both Russian and foreign – who attended the forum represented the best of Russia's legal community. Lyubimov took part for the first time in a public debate about the prospects for reforming the legal services market. Federal Anti-monopoly Agency head Igor Artemyev, Supreme Arbitration Court chairman Anton Ivanov, State Duma deputies and representatives of various industry and business associations also took part in the forum.
The next Law Forum will be held next spring in Moscow.