Vedomosti Reviews Corporate Charity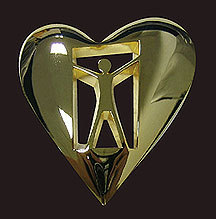 Vedomosti business newspaper has started its Third Annual Survey of Corporate Charity in Russia. The project is the successor to the survey of corporate philanthropy conducted by Vedomosti newspaper and the PricewatherhouseCoopers international chain of consulting firms, as well as the Corporate Donor of Russia and the Donors' Forum competitions.
In a special section of the Vedomosti website, participants can fill out an application form, get acquainted with the different contest categories and even send the organizing committee questions. The results of the survey will be published in the November 2010 issue of Vedomosti newspaper.
The first-ever study of corporate philanthropy was carried out in 2008 in conjunction with PricewaterhouseCoopers – the company that developed the methodology. In 2009, specialists from Donors' Forum – a non-profit partnership of grant-making organizations – made improvements to the survey. In the 2008-2009 project, participants included such leading Russian companies and representative offices of major foreign companies as Transaero, Sedmoi Kontinent (The Seventh Continent), Uralsib Bank, Renova, Proctor & Gamble Russia, Mercedes-Benz Rus, Raiffeisen Bank, Intel and many others.