Yes! at Avant 2010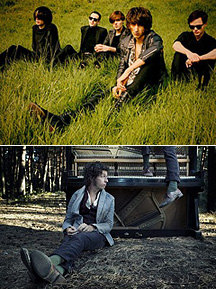 The Avant 2010 International Music Festival will be held at the Artplay on Yauza Design Center on May 23. Yes! will serve as informational sponsor to the event for the second time.
The Avant Fest has become an event of international standing that has strengthened Moscow's reputation as a capital of European culture. Avant Fest sets out to expand the borders of music, promote communication through music and provide a venue for the interaction of music and the latest trends, ideas and technologies.
The festival program is designed to create a complete and vivid picture of the state of contemporary music culture in Russia and the world. The headliner of this festival will be the British cult group The Horrors – one of the most popular first division British rock groups among Russian audiences. At this seventh Avant Fest, 20 of the hottest young groups from Russia and the near abroad will perform, including Asbo Kid, Pianoboy, Yellow Brick Road, EnFace, Red Banner Division on Behalf of my Grandmother, Secrets of the Third Planet, Wonderkid, 19:84 and others.
 
As informational sponsor, the Yes! logo will be placed on all printed materials (A3 and A1 posters and flyers), metro billboards as well as on plasma screens during the festival itself. The May issue of Yes! magazine will provide readers with a coupon good for 10 percent off the price of admission.
Organizers expect about three thousand spectators to attend the festival. Avant Fest is the country's only cultural project that specifically and systematically supports young Russian musicians.