The Moscow Times: It's Summertimes!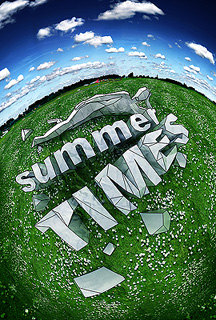 Summer is a time when everything is light and easy! Light clothing, light drinks and a light and easy mood… And how easy it is to find something new and make discoveries! The Moscow Times invites all Muscovites who are open to new things to the unique Summertimes outdoor film festival, to be held from July 1 to 31 in the Muzeon Sculpture Park on Krymsky Val. Light intellectual films, fresh air, the company of like-minded people – what could be more pleasant on a warm July night?
The program festival – organized by The Moscow Times, the Coolconnections art association and the Muzeon Sculpture Park – consists exclusively of premieres of interesting movies by big name filmmakers. Not a single film on the line-up has been shown on Russian screens before. The movies hail from France, Great Britain, the U.S., Japan and Mexico, and all were participants and winners of various international film festivals.
The program includes:
Human Zoo – a charming romantic film from the Museum of Luc Besson – Rie Rasmussen;
Blue Beard – a stylish dark tale by Catherine Bray about Charles Perrault;
Englishman in New York and The Naked Civil Servant – a very tender, funny and positive biographical film about the cult writer Quentin Crisp;
Napoli, Napoli, Napoli – a mood-inducing cinematic journey through Naples by Abel Ferrara;
Special – an enchanting comedy about trying to recover from depression;
Alamar – a declaration of love for the sea in cinematic form;
Plein sud (Going South) – a summer road movie;
The White Stripes Under the Great White Northern Lights – a musical film about the unusual travels and spontaneous concerts of an American cult rock group;
The Sky Crawlers – an incredible anime film about the ever-young teenagers of the Keeldrom caste, from The Ghost in the Shell creator Mamoru Oshii.
All films will be shown in their original languages with subtitles.
It's Summertimes!