New Services on Homes Overseas Site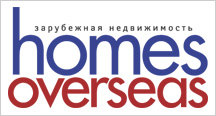 The Internet portal of Homes Overseas magazine at www.homesoverseas.ru introduced two new services: Search Companies and Search by Country. Those services provide new opportunities for visitors to the site.
With the Search Companies function, portal visitors can easily search through all the companies advertising on the site to select only those that work in the countries of their interest. Further, they can view all of the properties those particular companies offer.
The Search by Country function enables visitors to search for properties in a given country from among those companies on the www.homesoverseas.ru web site that do business in the chosen country. Similar services usually do not allow users to target their search by country, but this function is very useful to people searching for real estate as well as to those selling it.
With the new service, www.homesoverseas.ru users will only receive calls and letters regarding countries in which they are interested, and professionals can be confident that the people contacting them are really interested in the particular services they provide.