United Press Presents Book – An End to Overeating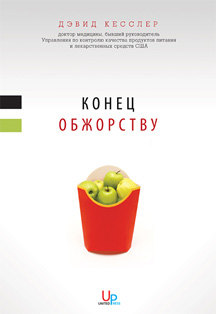 United Press has released the book "An End to Overeating." Doctor David Kessler explains that overeating is caused by biological factors, and not by a lack of willpower. In his book, Kessler examines how lifestyle changes and the greed of the food industry has upset the human body's self-regulating mechanisms.
The author explains that salt, fat and sugar – the main ingredients in tasty dishes – increase the appetite above the level of the body's true need for food. Kessler studied the content of foods served in restaurants, systematized the results of scientific research, spoke with scientists and insiders and presented the result in a book that will be of interest to anyone wanting to better understand their relationship to food.