Collezioni at Volvo – Fashion Week in Moscow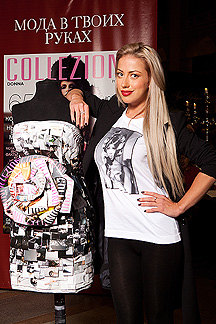 As part of the Volvo – Moscow Fashion Week, Collezioni magazine teamed up with designers participating in the event to present an art project. Using images from the covers and pages of Collezioni magazine, designers created dresses for models, reflecting a trend of the coming season. Throughout Fashion Week, visitors could view mannequins wearing the dresses arranged along the red carpet.
Well-known designers Max Chernitsov, Sergei Sysoyev, Kira Plastinina and Igor Gulyaev took part in the project. The exhibition generated a great deal of interest among Volvo – Fashion Week guests.