The Moscow Times Presents the Moscow Bar Guide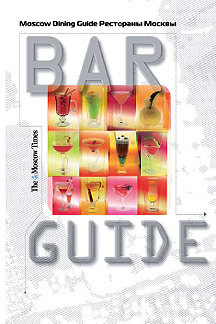 The Moscow Times newspaper has released a new guidebook: the Moscow Bar Guide.
The book is the result of a creative joint effort by the young and ambitious cocktail site Inshaker.ru and the The Moscow Times daily English language newspaper. For 18 years, the newspaper has been an indispensible source of accurate, reliable and objective information for the English-speaking community.
Whether you are an academic, a round-the-clock partier, a creative intellectual, a mid-level manager or a business owner, the bar guide will show you the best spots on the cocktail map of Moscow, reveal the secrets of the art of "mixology" and add new terms to your cocktail vocabulary.
As Moscow continues to develop,  it is rapidly becoming one of the centers of international bar culture alongside New York, Berlin, Paris and Tokyo. The Moscow Times welcomes the opportunity to document this important trend in society. Cheers!