RB.ru: Readers become Experts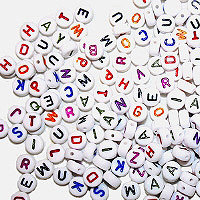 When publishing for an audience of professionals, you must always remember that among your readers are experts with a deeper understanding of the topic or who know certain facts better than the journalist covering the story. The standard journalistic practice is to quote such individuals or obtain the necessary information from them.
For the first time in Russia, the RB.ru portal introduced a new and unique service for registered members of the community. The electronic format of the project allows those experts selected by journalists to express their opinions in the body of editorial material published online. Thus, the gathering of expert commentary does not end with the publication of the text.
Now every user that has passed professional registration can act as an expert by selecting a subject in which he considers himself a professional. The expert cadre automatically adds people whose area of specialization matches the thematic content of the material. In the next step, analysts choose from among the proposed list of experts, and only those professionals selected can use a special interface to add their commentary to the body of published articles. News that includes commentary added by experts begins to "play" very differently than standard articles.
Individuals providing the greatest number of expert commentaries will be included in an RB.ru rating of experts.