Men's Health Receives National "Yachtsman of the Year" Award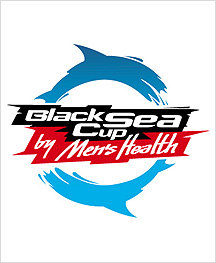 The ceremony honoring winners of the 2010 Yachtsman of the Year national sailing awards was held on December 2 in the Forum Hall. Men's Health magazine won the award for "Best Competition Organizer."
Men's Health received the award for organizing the Black Sea Cup by Men's Health championship open for windsurfing and kiteboarding together with the Russian Windsurfing and Kitesurfing Federation that was held in Anapa in 2010. The largest sailing competition in Russia of 2010, 278 athletes from 39 Russian cities took part and earned 22 sets of medals. The December issue of Men's Health reports the details of the 2010 Black Sea Cup by Men's Health.
The national Yachtsman of the Year awards are the Russian version of the international ISAF Yachtsman of the Year awards. Similar awards are given by every major sailing power in the world: Great Britain, the United States, France and Germany. This is the second time the Russian competition has been held.
The Yachtsman of the Year awards are given to individuals and organizations considered by public opinion to be the leaders in the sport of sailing in Russia. The prize is awarded in 10 categories: Best Yachtsman of the Year, Best Yachtswoman of the Year, Judge of the Year, Coach of the Year, Sailing Team of the Year, Best Long-Distance Sport Cruise, Children's Sailing School of the Year, For Contribution to the Development of Sailing, Best Competition Organizer, Best Coverage (Golden Pen and Golden Lens) and one special category: Sailing Legend. This year, award organizers received 76 entries, with the most (10) for Best Competition Organizer.
The full list of Yachtsman of the Year winners can be found at www.vfps.ru.