National Geographic Russia Photo Contest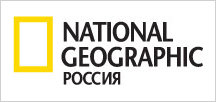 National Geographic Russia magazine and the Russian Geographic Society announce the first national Wildlife of Russia competition. The contest will be held from May 1 to October 1, 2011, with a grand prize of 300,000 rubles ($10,800).
To qualify, participants must submit at least 10 photos of landscapes, wild animals in their natural habitat or underwater scenes. The photographs must be sent through the NGmag.ru website and the best works will be displayed in an exhibition after the winners are announced.
The contest jury includes Russian Geographic Society Center for Media Projects director Ksenia Mishonova, National Geographic Russia editor-in-chief Alexander Grek, National Geographic Russia chief photographer Andrei Kamenev, National Geographic International photo editor Darren Smith and National Geographic Russia photographer Sergei Gorshkov.