National Geographic Russia Holds 3D Exhibition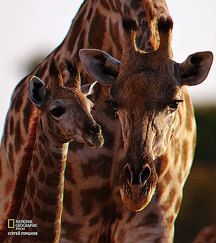 On May 15, National Geographic Russia and the Experimentarium Museum of engaging science will present the Wildlife of Botswana 3D photo exhibit of works by renowned photographer, journalist and regular magazine contributor Sergei Gorshkov.
The unique technology enables viewers to feel as if they had been transported to the distant world of the African savannah. Exhibition guests need only don the special 3D glasses and they will see the diverse fauna of Botswana in lifelike three-dimensional form.
The exhibition runs through July 15 at the Experimentarium Museum located at 46/2 Butirskaya Ulitsa in Moscow.