New Release From Alpina Business Books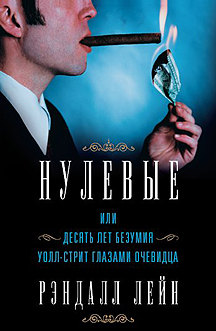 The book division of Alpina Business Books/United Press released "The Zeroes: My Misadventures in the Decade Wall Street Went Insane" by Randall Lane.
Round-the-clock work schedules, private jets, luxury homes, sports cars and expensive booze and food — a world of prosperous securities traders on pre-crisis Wall Street. Randall Lane came up with a brilliant idea: publish a magazine for traders, organize extravagant entertainment events for them and earn money in the process. And because Lane did not become a part of this culture himself, he could maintain an unbiased opinion on what he saw and write a vivid portrait of the first decade of the 21st century. That period was symbolized by wild money figures with an insane number of zeroes and unrestrained consumption that ended in the largest financial catastrophe in history.
The book will give Russian readers an idea of the atmosphere that prevailed in the world's financial center during the 2000s and an understanding of some of the scandalous events that occurred in the U.S. and global economies during that period.