Vedomosti Cup Corporate Regatta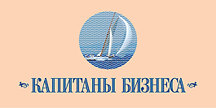 The Vedomosti business newspaper, in cooperation with The Moscow Times, has organized the first corporate regatta, and it is no coincidence that it was named "Captains of Business." Fifteen teams composed of senior managers and directors from leading Russian and international companies — true captains of business — will participate in the competition to be held Oct. 1–7.
The regatta will be held along the picturesque Turkish shoreline of the Aegean Sea, from Kokabahche to Selimiye around the Greek island of Simi. The business leaders cum crew members will also speak at a Vedomosti business conference to be held during the race. And each evening, after the conclusion of the latest stage of the competition, participants will enjoy an intellectual and entertaining program from the project's media partners: Esquire magazine, Harvard Business Review – Russia, National Geographic Traveler, Robb Report Russia and Men's Health. Renowned business speakers, exciting beach parties and an array of social events await participants.
National Bank Trust acted as general partner to the regatta. Bank vice president Dmitry Chukseyev spoke about the project: "We could not help becoming interested in the Vedomosti Cup regatta. It is appealing to active individuals because, in a natural way, it combines their interests in travel and tourism, passion for sailing and, of course, their desire to communicate informally not only with their own colleagues, but with representatives of other companies as well."
Business FM served as general radio partner to the regatta, and Ocean TV, the first Russian channel devoted to sea-related subjects, served as television partner.
Readers will find news of the project in a special section of the Vedomosti newspaper's web site at: www.vedomosti.ru/feature/regata.