Vedomosti iMall Project Begins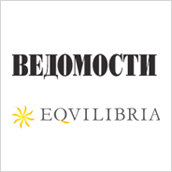 Vedomosti business newspaper and international electronic commerce trader Eqvilibria have launched the beta version of the innovative trading platform Vedomosti iMall.
Vedomosti iMall aims to bring online shopping to a new level of comfort, personalization and security. This is the first time in Russia that such a large-scale project has targeted specific groups: The resource is designed for the regular readers of Vedomosti newspaper. The service features exclusive offers from major suppliers and also allows participants to accumulate miles and to pay with them at their discretion. For example, air miles can be used without limitation for any flight, time or destination. This specialized electronic platform makes it possible to personalize services and make purchases using the most modern electronic commerce technologies.
The resource is currently working in beta mode and offers a starter kit of products and services that will be expanded to include additional categories in a few months.
The beta version is available at eqvi.vedomosti.ru. Send your comments and suggestions for the Vedomosti iMall project to vedomosti@eqvilibria.com.