Collezioni at Fashion Kids Days in St. Petersburg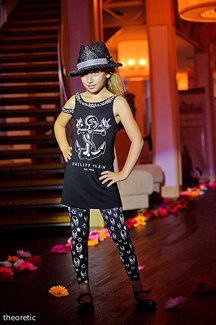 Collezioni magazine provided support to the latest Fashion Kids Days event organized by the Societa Italia company and held in St. Petersburg on Sept. 9 and 10. The program's main event was a showing of Italian and European luxury fashion brand collections for the spring-summer 2012 season that are sold throughout Russia and the former Soviet republics.
Not only children's fashion lovers, but also children's boutique owners and buyers from a variety of Russian cities, attended the event held in Moscow's Okean restaurant. Representatives of Pitti Bimbo — the world's largest children's fashion exhibition, which in January will be held for the 74th time — were also among the market professionals in attendance at the event.
The Italian consul general in St. Petersburg, Luigi Estero, opened the evening's program. "2011 is the year of Russian culture in Italy and Italian culture in Russia," Estero said. "Italians understand like nobody else that fashion is an integral part of culture, and this is doubly true of children's fashion because children are our future."