New Book from United Press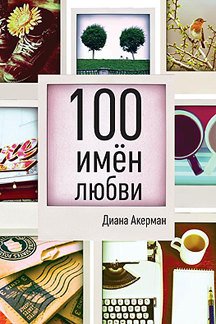 The book division of Alpina Business Books/United Press has released "100 Names for Love" by Diane Ackerman.
This is a book of enormous love for words and life written by poetess and author Diane Ackerman about her husband, renowned novelist Paul West. West suffered a stroke in 2005 and in a matter of seconds lost his entire rich vocabulary. When he regained awareness, the only sound he could pronounce was "mem." According to doctors, West was doomed to a life of silence, but thanks to the support and faith of his wife, he regained the ability to not only speak, but to write as well.
In this documentary novel, Ackerman describes the long journey from the despair of coping with aphasia to the first novel that West wrote after his stroke. Thanks to his wife, her love and unbridled imagination, West was able to recover not only his writer's gift, but also renewed susceptibilities. He created 100 new affectionate nicknames for his beloved that she gladly shares here with readers.
Diane Ackerman not only described all the stages of the stroke and post-stroke condition, but also analyzed them in detail based on her knowledge of modern neurophysiology. Her years of experience living with a husband suffering from aphasia led her to unique findings and to discover new and effective ways to restore the power of speech. Ackerman is certain that many of these techniques will be useful to families coping with a stroke.