Complimentary Gifts from National Geographic Traveler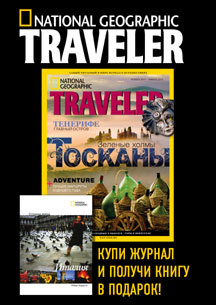 National Geographic Traveler magazine is holding a New Year's promotion. Everyone purchasing the latest issue of the magazine from a Press House kiosk in one of Moscow's airports will receive a complimentary gift — the unique "Italy" book from the National Geographic series.
The book brings together a great deal of interesting material. Readers will learn about the history, geography, national traditions and amazing natural wonders of this picturesque country. The book contains photographs, maps of key locations and timetables.
The promotion will run through Feb. 7. Hurry to take advantage of this special offer!