Yes! The Many Faces of Love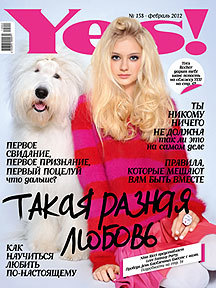 The new issue of Yes! magazine examines love in all its manifestations — not only love for your significant other, but also for parents, friends, animals and life in general. Readers will find an in-depth look at what love is, whether a person can learn to love, the art of true love and how to create the perfect formula for love.
In this issue, readers will also find a selection of the most romantic travel destinations, profiles of the most beautiful celebrity couples and tips on preparing for Valentine's Day.