Yes! You're Not Perfect – And That's OK!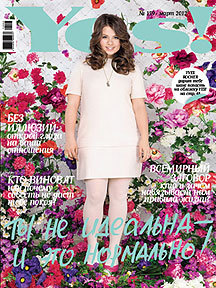 The March issue of Yes! is devoted to how we define ourselves, society's standards and what happens when we don't match them.
A special "Yes! You're not perfect" section explains the pros and cons of trying to be perfect and the best way to select clothing for any figure. In addition, young people told Yes! their opinions about shortcomings that young women have, why some people become overweight and proper nutrition.
Readers were also involved in creating some of the articles in this issue of Yes! In the "Fashion Doctor" section, three young ladies tried sporting new images recommended to them by the magazine's stylist; four young women with physical handicaps explain how they learned to live with their problems and enjoy life; and in the "Story" section, one young woman describes how she went from 241 pounds to 119 pounds.