Women's Health in July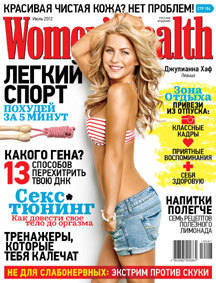 The July issue of Women's Health explains how to spend the remaining two months of summer in fun and constructive ways. A special section devoted exclusively to travel shares ideal itineraries for the holidays and examines souvenirs — from the useful to the dangerous. And, of course, the July issue is full of helpful tips on how to keep yourself in great shape all summer.
Also in this issue:
Light beverages: seven recipes for healthy lemonade;
Workout machines that do more harm than good;
Not for the faint of heart: extreme diversions to overcome boredom;
Genes, what genes? 13 ways to outsmart your DNA;
Sex tuning: how to bring your body to orgasm.
The issue was released for sale on June 19.