The Moscow Times Presents Russia-Netherlands Supplement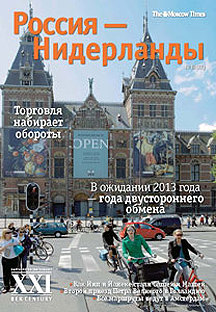 The Moscow Times newspaper presents its Russia-Netherlands supplement. The publication was released as part of the year of cooperation between Russia and the Netherlands, with a number of events planned for 2013 in the fields of economics, culture and social life.
Russia and the Netherlands maintain close economic relations based on cooperation and mutual benefit and encompassing a wide range of sectors. The countries also have common cultural interests: Russia has the largest collection of Golden Age art found outside the Netherlands, and the Amsterdam branch of the St. Petersburg Hermitage regularly holds interesting exhibitions.
The supplement is produced in both English and Russian and will be distributed in Moscow, St. Petersburg, Nizhny Novgorod and Rostov-on-Don.