Custom Publishing Honored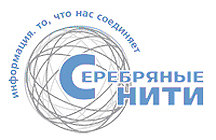 The interactive Your Trust Bank newspaper produced by the Custom Publishing division of Sanoma Independent Media won first place in the "Best Internet Publication" category of the 2012 Silver Strands national corporate competition. This year, 123 media resources produced by 84 organizations vied for the honors.
Custom Publishing has been producing the corporate newspaper for Trust Bank clients since 2009. With a striking tabloid-style design, the newspaper conveys information about the bank's financial services in an easy-to-read and engaging manner. In spring 2012, Your Trust Bank became the first publication in the Russian financial market to be released not only in paper form, but also in web-based and iPad versions. The Custom Publishing division creates the editorial content and the Digital Publishing and Internet Projects divisions implement the unique technical solutions.
In November, Your Trust Bank became the first Russian publication to earn top international honors by winning the gold medal for "Digital: Best Integrated Print and Web Program B2C" in the prestigious 2012 Pearl Awards, a U.S. competition in the content and marketing field.