Christmas Fashion Ball with Collezioni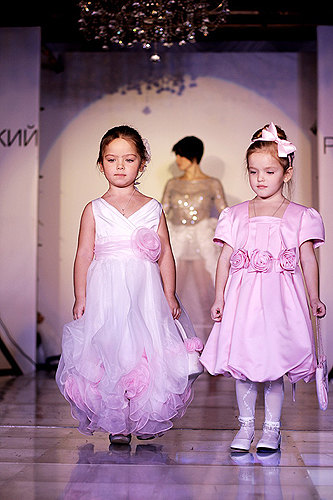 The 2012 Christmas Fashion Ball, one of the main fashion events of the outgoing year and the venue for the awards ceremony of the best holiday collections of 2012, was held at the Chenonceau restaurant in Moscow on December 9. Collezioni magazine served as media partner to the event.
The Christmas Fashion Ball is the hottest and most memorable event in the world of children's fashion. Four showings of fashionable children's clothing featured the latest trends and the best New Year's collections of 2012. The Puledro company offered bright and unforgettable outfits for young fashionistas, Orby Party brought out collections that any young lady or gentleman would enjoy, the De Salitto company presented designer clothing for the New Year's holiday, and the Charmante brand's Perlitta collection focused on clothing for special occasions.
All of the latest fashions were modeled on the catwalk by children who have graced the covers of this year's Russian glossy magazines and who have become the faces of numerous advertising campaigns around the world. Child celebrities of Russian show business were also on hand to model the outfits.
The Christmas Fashion Ball closed with a light buffet, workshops by the Anderson family cafe and a performance by the popular group Simple Staff. The organizers of the Christmas Fashion Ball — the Ulta Kids modeling agency and the event's main media partner, Collezioni magazine — wished everyone continued success, a merry Christmas a very happy new year!