Yes! Magazine Turns 15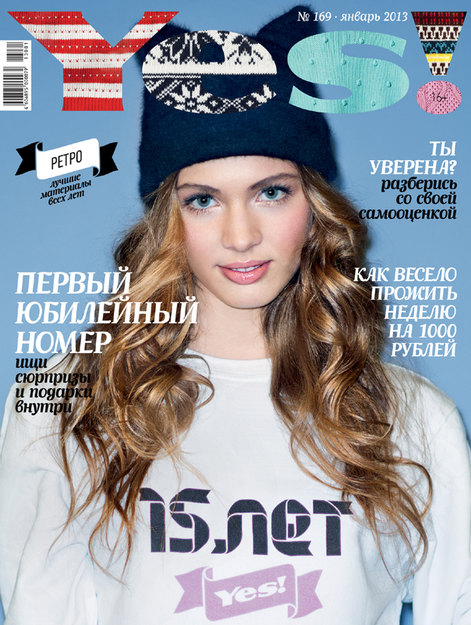 It is hard to believe, but the first issue of Yes! came out way back in 1998 and the magazine will turn 15 years old this September. In honor of the event, Yes! decided to mark its birthday with a huge, year-long celebration that will include lots of interesting promos, contests, events and special projects for readers.
The festive mood is evident from the first glance at the cover: Starting in January, the Yes! logo will appear with a new and creative design each month to match the celebratory mood of the magazine. What's more, Yes! has announced a readers' contest for the best anniversary logo, with the creator of the winning entry to appear on the cover of the September issue.
In the special retro section, readers will find the best articles, tests, surveys, interviews and many other items selected from back issues of Yes! beginning in 1998.
The magazine will hold a monthly drawing for trademark Yes! prizes such as cosmetics, sweatshirts, gadget covers and more. In addition, Yes! will hold a super contest to give away a huge box of gifts: gadgets, clothing, cosmetics and other pleasant and useful things.
And, of course, Yes! will hold numerous fun activities throughout the year: a masquerade ball at the Hermitage Garden ice skating rink, a photo exhibition of the best images to grace the pages of the magazine over in its 15-year history, meetings and dates with celebrities, film screenings and much more. And in September, the main event of the anniversary year will take place: a huge outdoor party that will break all records for pleasant surprises and great moods.