Men's Health: 15 Years in Russia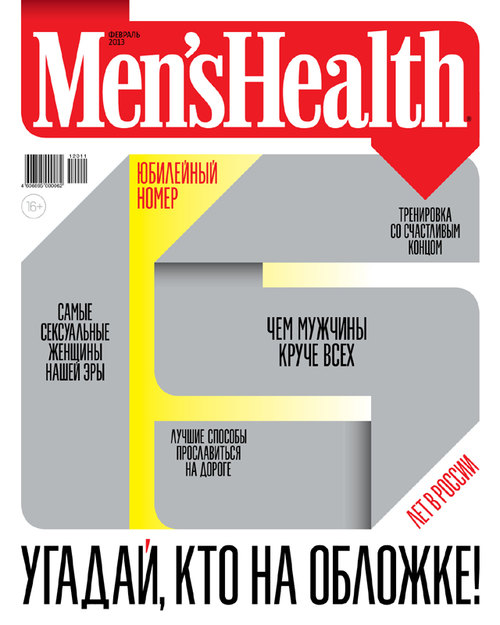 Men's Health magazine turns 15 this year, and the February issue commemorating that anniversary has been released for sale.
On the occasion of its anniversary, the magazine was released in special opaque packaging that conceals the cover photo. Editors invite readers to guess who the featured individual is in this issue and provide several clues to help. First, it is a truly exceptional individual who has never appeared on a Men's Health cover in any of the 45 countries — from South America to Indonesia — where the magazine is published. Second, this person best reflects the character of the anniversary issue — the most brutal in the magazine's entire history.
The issue piques readers' interest even further with exclusive materials: for the first time, Men's Health publishes its rating of "The 100 Sexiest Women of Our Time" along with a detailed study of "The Very Coolest Men."
The anniversary issue of Men's Health magazine is supported by an advertising campaign on the Rossia-2, RenTV, Discovery and Euronews TV channels, NRJ radio and at points of sale.