Yes! in February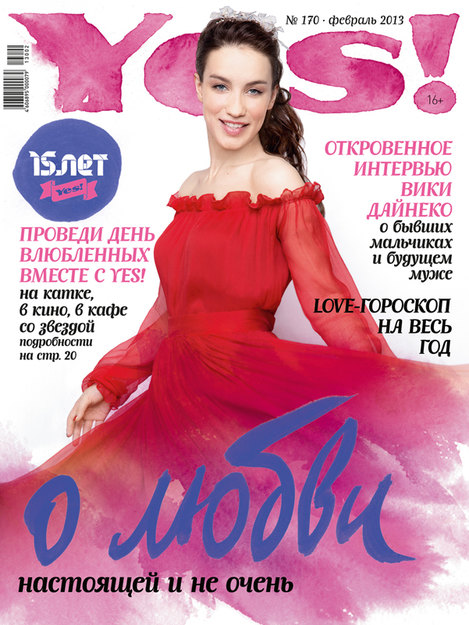 The top story in the February Yes! looks at the most wonderful feeling in the world: love. Readers will discover how to distinguish the real thing from imaginary feelings and learn the price of love and whether they know how to fight for their happiness.
Victoria Dayneko appears on the cover and gives an exclusive interview about her loves and dreams.
Readers will also find a detailed love horoscope for the whole year, romantic recipes, a collection of stories about good-hearted projects in which anyone can participate, and a true love story that seems to have descended straight from the silver screen.
The February issue is one of 12 anniversary issues devoted to the magazine's 15th anniversary. The year's events includes a Valentine's Day masquerade ball for readers at one of Moscow's most beautiful ice skating rinks — in the Hermitage garden, as well as a chance for readers to win a date with their favorite celebrities and passes to a private screening of the romantic film "Romeo + Juliette."