National Geographic Traveler: World's Top 25 Trips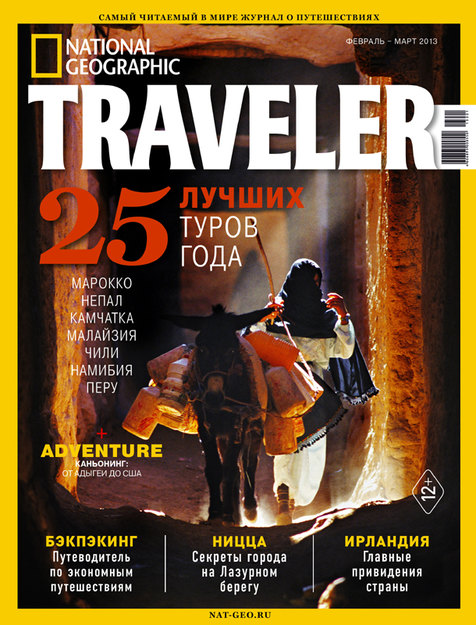 The new issue of National Geographic Traveler features the world's top 25 places to travel — Canada, Mexico, Chili, Guyana, Morocco, New Zealand, Japan, Iceland and many other countries and continents that have earned top marks from serious travelers.
Also in this issue:
The "Strategy" column takes a look at backpacking and how to travel safely on a budget and with only a backpack over your shoulder.
In "Guide," read a travel guide on Nice with advice from local residents on what to do in this city on the French Riviera.
In "Report," an NGT correspondent traversed the island of Ireland, visited a haunted castle, gazed on the Atlantic Ocean from a beautiful sea cliff and picked up fascinating information on Irish wolfhounds and ponies.
Diary from Vietnam: Saigon skyscrapers, searching for the past in Da Nang and Hue and the Phu Quoc island of paradise.
In "48 Hours," read how to spend a weekend in Bruges.
The "Adventure" section is devoted to canyoning. Read about the best locations — the United States, Norway, Russia, New Zealand and others — and what you will need to start canyoning.