National Geographic Russia Exhibition in St. Petersburg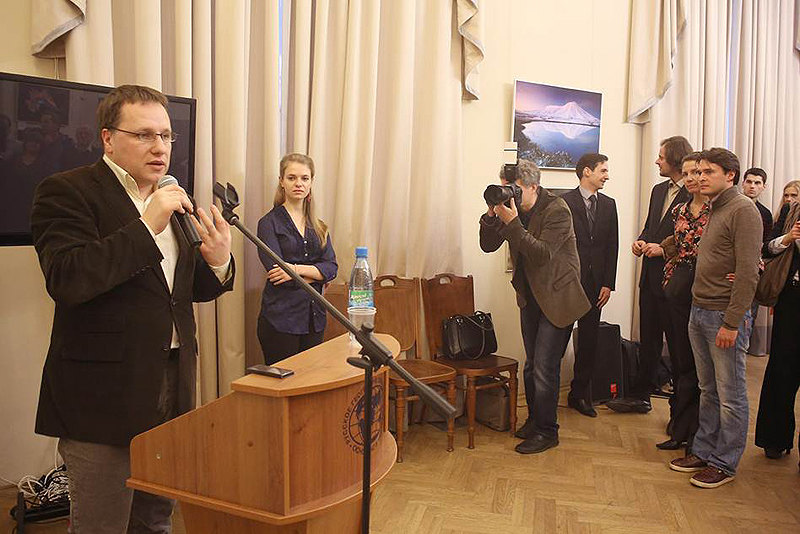 The opening of the 2012 "Wildlife of Russia" photo exhibition was held in the St. Petersburg headquarters of the Russian Geographic Society on Feb. 15. The exhibit displays the best works from the eponymous photo contest conducted by National Geographic Russia and the RGS.
National Geographic Russia editor-in-chief Alexander Grek, RGS St. Petersburg branch director of scientific activities Andrei Strelnikov and Coca-Cola HBC Eurasia manager of external relations and communications Vera Breus spoke at the opening of the exhibition. Photographer Sergei Uryadnikov also held an open workshop on "general questions and challenges in photographing wildlife of the northwest."
The exhibition of photographs by the contest's winners will run from Feb. 15 to March 17 in the Russian Geographic Society's main offices at 10A Grivtsova Pereulok.
The national 2012 "Wildlife of Russia" photo contest is the second time that National Geographic Russia and the RGS have organized the event. More than 43,000 photographs were submitted from every corner of Russia and an exhibition highlighting the final results was held in Moscow.
The exhibition of wildlife photographs will travel around the country for all to see. The next stop: Saratov. According to the vision of the organizers, in each city the exhibition will be more than just an exposition, but also an open communication venue — a meeting place for professional and amateur photographers as well as locals and visiting guests, a space for holding workshops, public lectures, interesting activities and events.
Submissions for the 2013 "Wildlife of Russia" competition will be accepted starting in April.
Photos by: Pavel Markin