New Special Project on RB.ru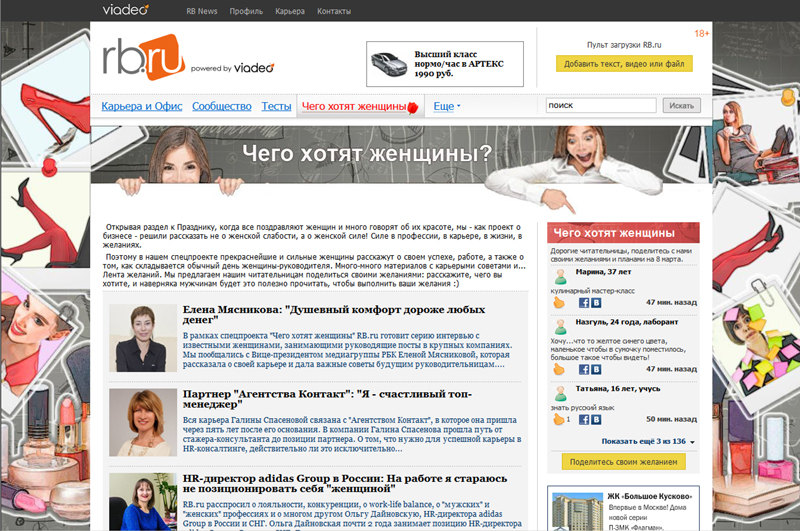 In the run-up to Women's Day on March 8, editors of the RB.ru portal created a special "What Women Want" project.
People in today's world — and especially women — measure success not only in terms of their position on the career ladder, but also by the degree of their personal well-being. That is why the balance between work and family is one of the key questions in any discussion of professional advancement. Female directors who have climbed to the top of the company ladder revealed their secrets to RB.ru on how they achieved harmony in their lives. As it turned out, each has her own formula.
The special women's project on RB.ru is further enhanced by a "Wish List" in which female readers share their secret dreams and speculate about Women's Day gifts. This priceless information is accessible to all RB.ru users. The site's female readers turned out to be very eager to share their wishes, and from only a brief perusal of their responses it becomes clear that Russian women want love and flowers for the holiday more than anything else. Editors will publish the "Wish List" results in the near future. Stay tuned for more news on the site.