Custom Publishing: Spring Awakening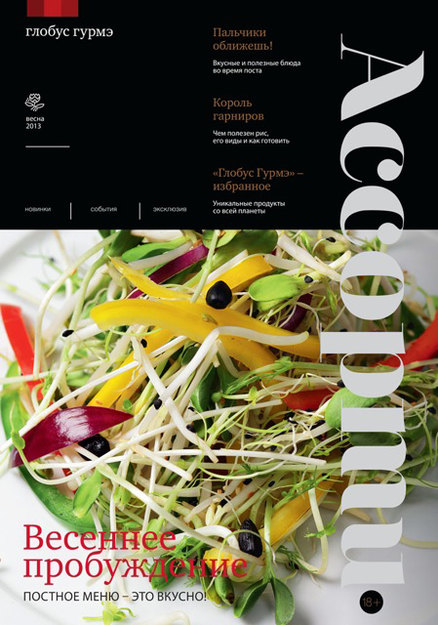 Custom Publishing has released a new issue of its Assorti (Variety) booklet produced for the Globus Gourmet delicatessen chain.
Who said that Lent should be bland? Globus Gourmet brand chef Jorge Sevilla strongly disagrees! In his new spring menu comprised entirely of foods permitted during Lent, Sevilla uses not only ingredients that Russians don't ordinarily associate with the religious observance, but also shares completely new techniques and fresh culinary ideas that are perfect for spring. The result is a balanced menu of delicious, nutritional foods suitable for anyone observing Lent — and all from original Globus Gourmet recipes.
The new issue of Assorti also contains information on stylish and unexpected kitchen accessories along with the regular review of tasty new Globus Gourmet exclusives from every corner of the globe.