Mamas&Papas: Toys – Too Many or Too Few?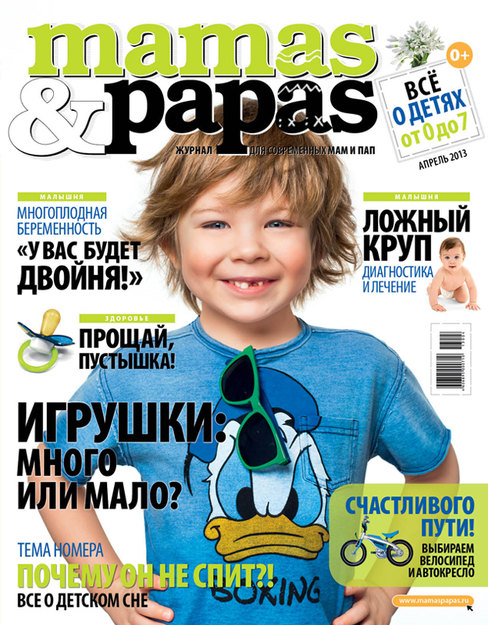 The weather has finally warmed up and the long-awaited sun has finally come out! The April issue of Mamas&Papas is devoted to spring issues and topics. Readers will learn which bicycle to buy for their child, how to treat hay fever and how to put their little one to bed, even if he puts up serious resistance.
The magazine also explains the danger of having too many toys and how to understand when enough is enough.
Also in this issue:
Riding in style: choosing a car seat;
Not so swell: what to do if your child's lymph nodes become enlarged;
Counting is fun: Professor Burakov's system for preschool math;
Another world: early childhood autism;
Nutrient needs: which vitamins and minerals are required during pregnancy;
Two from the cabbage patch: what's different about carrying twins;
Staying clean: baby hygiene;
Baby's breath: the threat posed by a cough and how to treat it;
A farewell to arms: helping your youngster give up pacifiers.
All this and much more in the April issue of Mamas&Papas. On sale from March 26.