Collezioni at N.I.C.E. Film Festival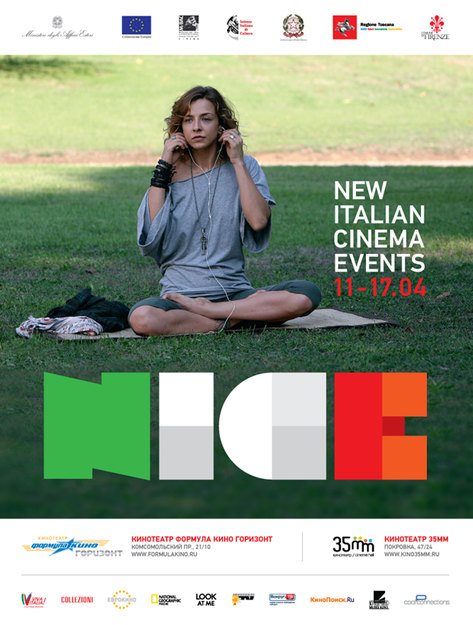 Collezioni magazine is serving as the media partner for the "New Italian Cinema Events" (N.I.C.E.) festival, to be held at the 35MM and Formula Kino Horizon movie theaters from April 10 to 16.
As the media partner, a Collezioni commercial will run before the showing of each film during the one-week festival. Guests can peruse the April issue of the magazine in the theater lobby. The Collezioni logo will also appear on the movie festival's printed products and website.
Per tradition, the festival will present the most interesting works that have been produced in recent years by Italian directors — including beginners, experienced participants of numerous film forums and past recipients of film awards. Feature films will be shown that tell of love and friendship, the doubts and difficulties of life and, in one story, what happens when an aging fan of a rock group offers to shoot a movie about his idols. The festival will also screen a number of documentary films.
The festival opens April 10 with a showing of "Armandino and Madre's Museum" (Armandino e il Madre) and "The Captain and the Stork" (Il comandante e la cicogna). The director of the former, Valeria Golino, along with Jasmine Trinca who appears in the film, will be guests at the festival opening. All films will be shown in the original language with Russian subtitles.