Men's Health Urbanathlon: Registration Now Open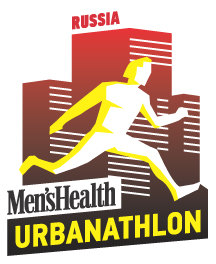 Men's Health magazine announces the opening of registration for the 2013 Men's Health Urbanathlon adventure race to be held on Krestovsky Island in St. Petersburg on June 8. Participants can register online at www.mhua.ru. 
The Men's Health Urbanathlon was first developed by editors of the U.S. edition of Men's Health. It sets the standard for urban adventure footraces and involves running along a specified route and overcoming artificial barriers. The Men's Health Urbanathlon is held yearly in many countries were international editions of Men's Health are published. The first race was held in New York in 2008. It has been staged in Russia four times: in Moscow in 2010, 2011 and 2012 and in St. Petersburg in 2011. This will be the fifth such race in Russia.
This year's Men's Health Urbanathlon in St. Petersburg will differ from previous competitions. Whereas participants had formerly competed in men's, women's and mixed pairs, this year they will race individually for the separate men's and women's individual titles.
The 2013 Men's Health Urbanathlon race route is approximately 10 km in length and will include six artificial barriers. The exact nature and location of each barrier will be published on the website one week before the race start. Approximately 1,000 people are expected to take part in the race, with another 5,000 anticipated spectators and supporters. Five prizes will be given in both the men's and women's categories, with the first five finishers receiving cash awards of 30,000 rubles, 25,000 rubles, 20,000 rubles, 15,000 rubles and 10,000 rubles respectively, along with gifts from the event's business partners.
Preregistration for the Men's Health Urbanathlon is now open online at www.mhua.ru. Places are limited to 500 participants in each category.