Vedomosti on Supercars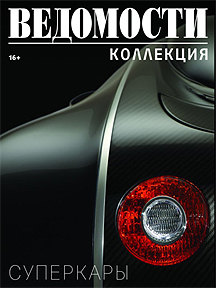 It is commonly believed that newspaper articles are short-lived. The new Vedomosti Collection project for the iPad will prove that as false.
Vedomosti Collection brings together the editors' picks of the newspaper's best articles. In the pilot issue, "Supercars" invites readers on breathtaking test drives of exciting luxury cars.
Surprisingly, supercar owners use their machines much as other people drive ordinary automobiles. The Collection issue takes readers on a down-to-earth look at this topic through the eyes of those who consider luxury cars just a part of everyday life. In "Supercars," readers will also find:
Still alive and unafraid. A Vedomosti correspondent set a personal speed record behind the wheel of the world's fastest roadster, the Bugatti Veyron 16.4 Grand Sport Vitesse.
Phantom II. Marketers have found an elegant way to present the updated Rolls-Royce Phantom as a new model.
Driving like a blonde: test driving an Aston Martin under extreme winter conditions.
Supercars Collection is available for download from the App Store at no cost.