The June Release of National Geographic Russia for the iPad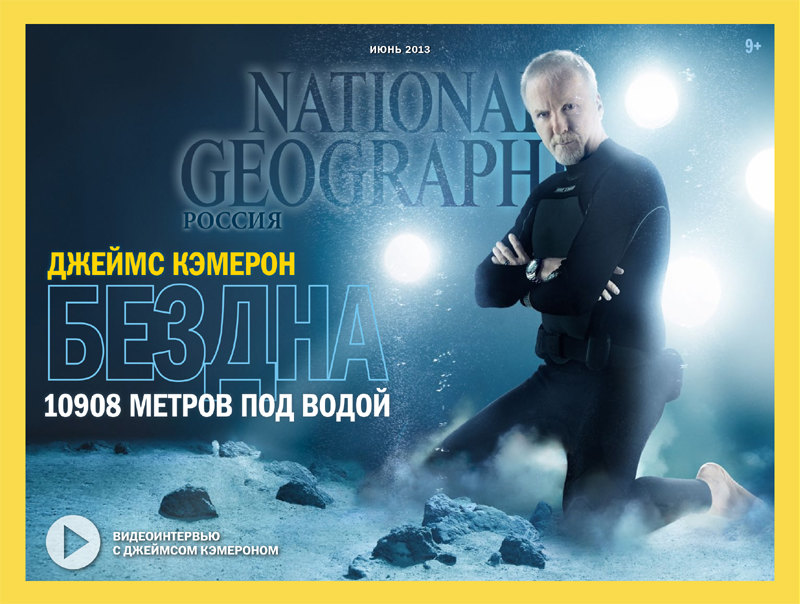 National Geographic Russia magazine presents the iPad version of its first summer issue. Users will find a video interview with legendary movie director and explorer James Cameron in which he explains how he managed to fulfill his dream of descending to the lowest point of the Marianas Trench: the Challenger Deep valley. Users will also find interactive graphics illustrating the construction of the bathyscaphe Cameron designed for the record plunge.
The iPad version also contains unique videos featuring individuals who know the underlying reason why people take risks and a look at the sacred rituals and traditions of Australian Aborigines who have chosen to live far from the noise of the city.
Readers will also find additional photos of the Coral Triangle and Gorongosa National Park, exclusive photographs showing how animals perceive the world, infographics and many more interesting items on the pages of the June issue of National Geographic Russia for the iPad.
The iPad version is available in the App Store.