The Moscow Times Presents Russia – France Supplement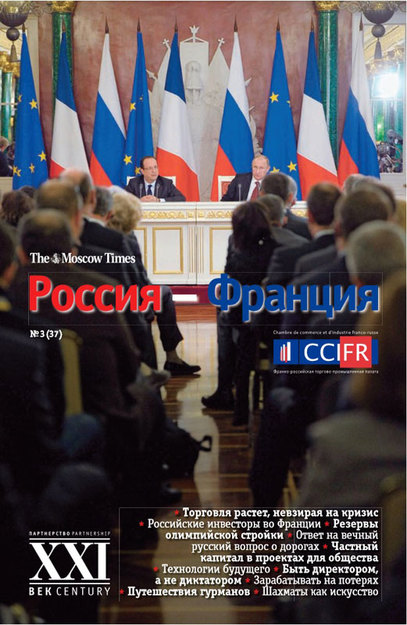 The Moscow Times newspaper has released a new Russia – France supplement. The publication is a joint project of the newspaper and the Franco-Russian Chamber of Commerce (CCIFR). The supplement has been released annually for the last six years and is devoted to economic and cultural cooperation between the two countries.
The 2013 supplement focuses on projects and achievements that have become an integral part of life in Russia. Despite the difficult economic situation in Europe, Franco-Russian relations are developing well and French investment in Russia has continued to grow since 2010. What's more, the dialogue with the French business community established during French President Francois Hollande's visit to Russia in February 28, 2013 is an extremely positive sign.
This special issue makes its own contribution to the development of Franco-Russian relations by presenting a host of the most ambitious projects undertaken by French and Russian companies. Readers will also find descriptions and analyses of the activities of a range of businesspeople — creative individuals who daily give concrete form to Franco-Russian relations. For its part, CCIFR continues to boldly and clearly articulate the position of the French business community in Russia.
The publication will be distributed in Moscow and St. Petersburg, including the St. Petersburg International Economic Forum. Both Russian and English versions of the supplement will be released.