The Moscow Times on Dozhd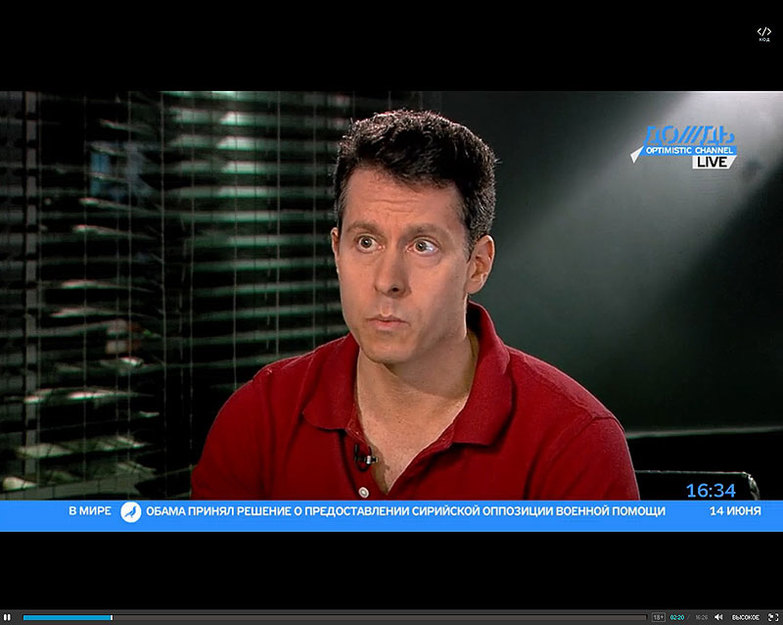 The Moscow Times newspaper correspondent Michael Bohm served as an expert on the Dozhd TV program Coffee Break, where he discussed the controversial actions of former CIA employee Edward Snowden with program host Nikita Belogolovtsev.
Snowden made the startling disclosure that the U.S. National Security Agency conducts a classified program called PRISM for collecting information about the users of social networks such as Facebook, Google, YouTube and others, and that the agency also wiretaps telephone conversations of U.S. citizens. That leak of highly sensitive information caused repercussions not only in the United States, but around the world.
On the program, Michael Bohm offered arguments both for and against Snowden's actions. On one hand, he suggested, Snowden is not a state criminal because he did not provide concrete evidence of unauthorized eavesdropping by the government. On the other hand, Bohm considers Snowden a criminal because he divulged classified information. In Bohm's opinion, Snowden's true motive was to gain a measure of fame: Had he opposed the existence of the PRISM program, he should have referred the matter to the courts "and not simply leaked all of the information and ruined everything," Bohm said.