Kremlin Ball with Yes!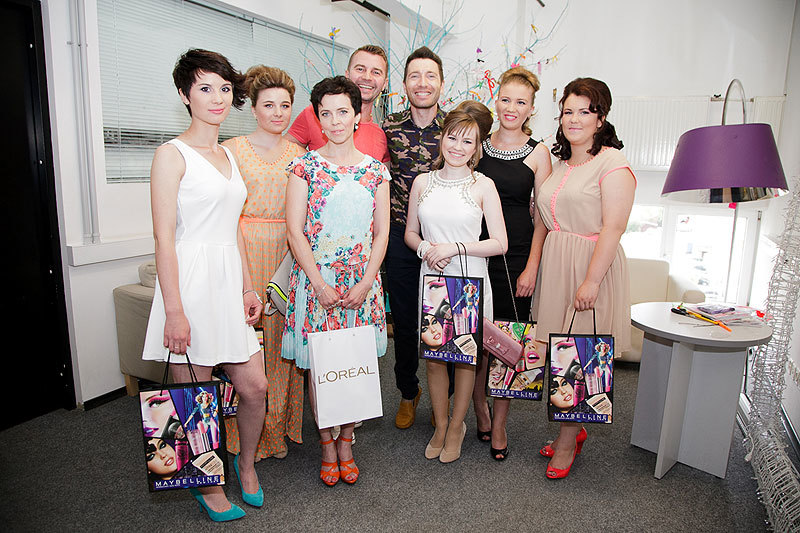 For the past several years Yes! magazine, in cooperation with L'Oréal and the "Who, If Not I?" charitable foundation, has invited orphans and boarding school children from the Kaluga region to a graduation party at the Kremlin Palace – Russia's most important graduation gathering. This year, five young ladies traveled to Moscow one day in advance of the festivities.
Yes! stylists were waiting for them at their hotel and whisked them off to try on dresses and shoes and shop for accessories. After their ideal outfits were assembled, the graduates, editors and the Yes! TV camera crew drove to Gorky Park where the girls were filmed before the Festival of Flowers and Gardens exhibition. They also took in a concert on the Gorky Park stage, rode the carousel and pedal boats and walked along Andreyevsky Bridge.
Preparations for the ball got into full swing at the Yes! offices starting on the morning of June 21: Maybelline New York official makeup artist Yury Stolyarov and Garnier creative expert Dmitry Magin not only turned the already attractive girls into stunning beauties but also lifted their moods high enough to last them for another year. After receiving official congratulations along with complimentary gifts from L'Oréal and Yes!, the young ladies were taken to the Kremlin to dance the night away at the country's biggest and brightest graduation party.